Cross-continental Collab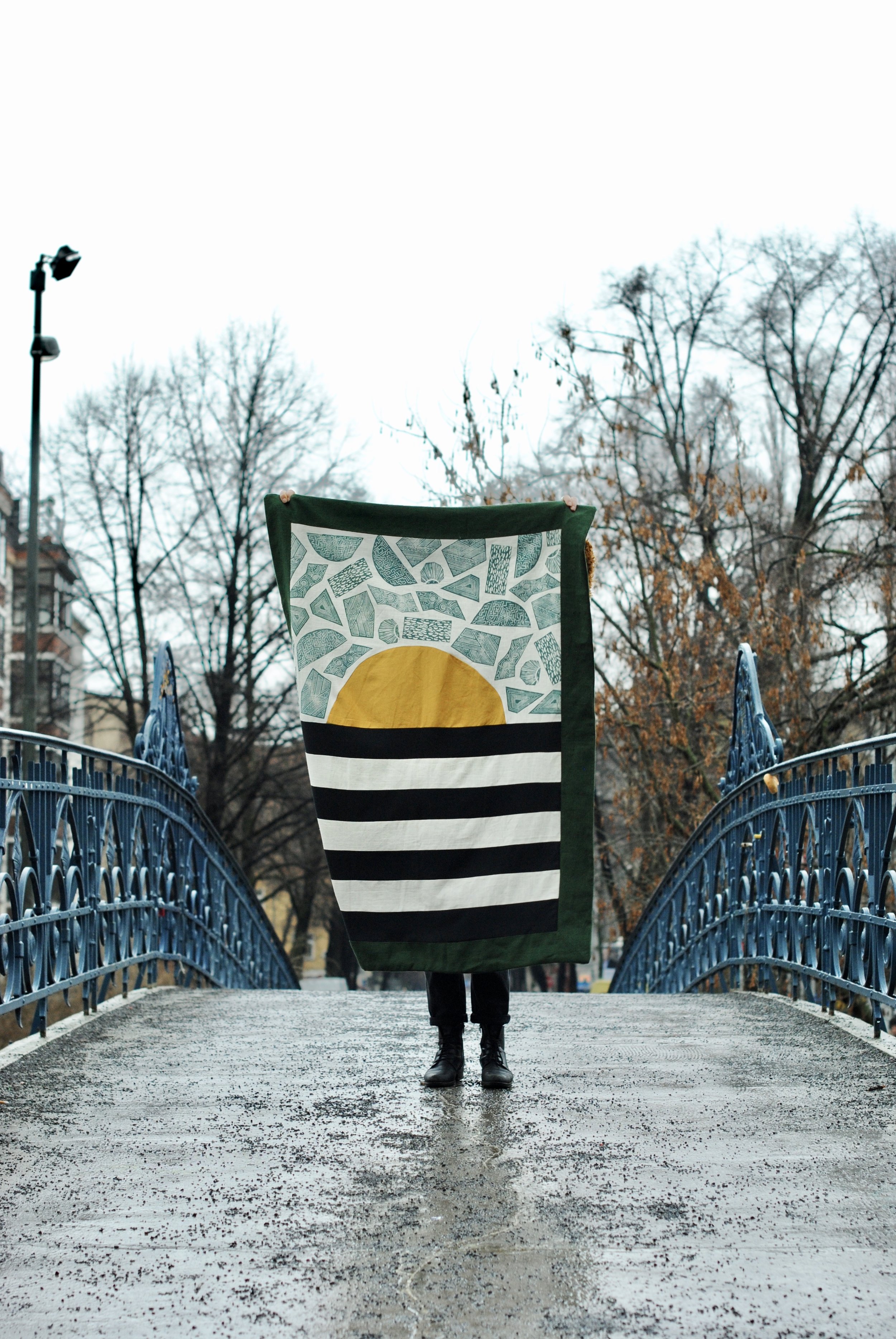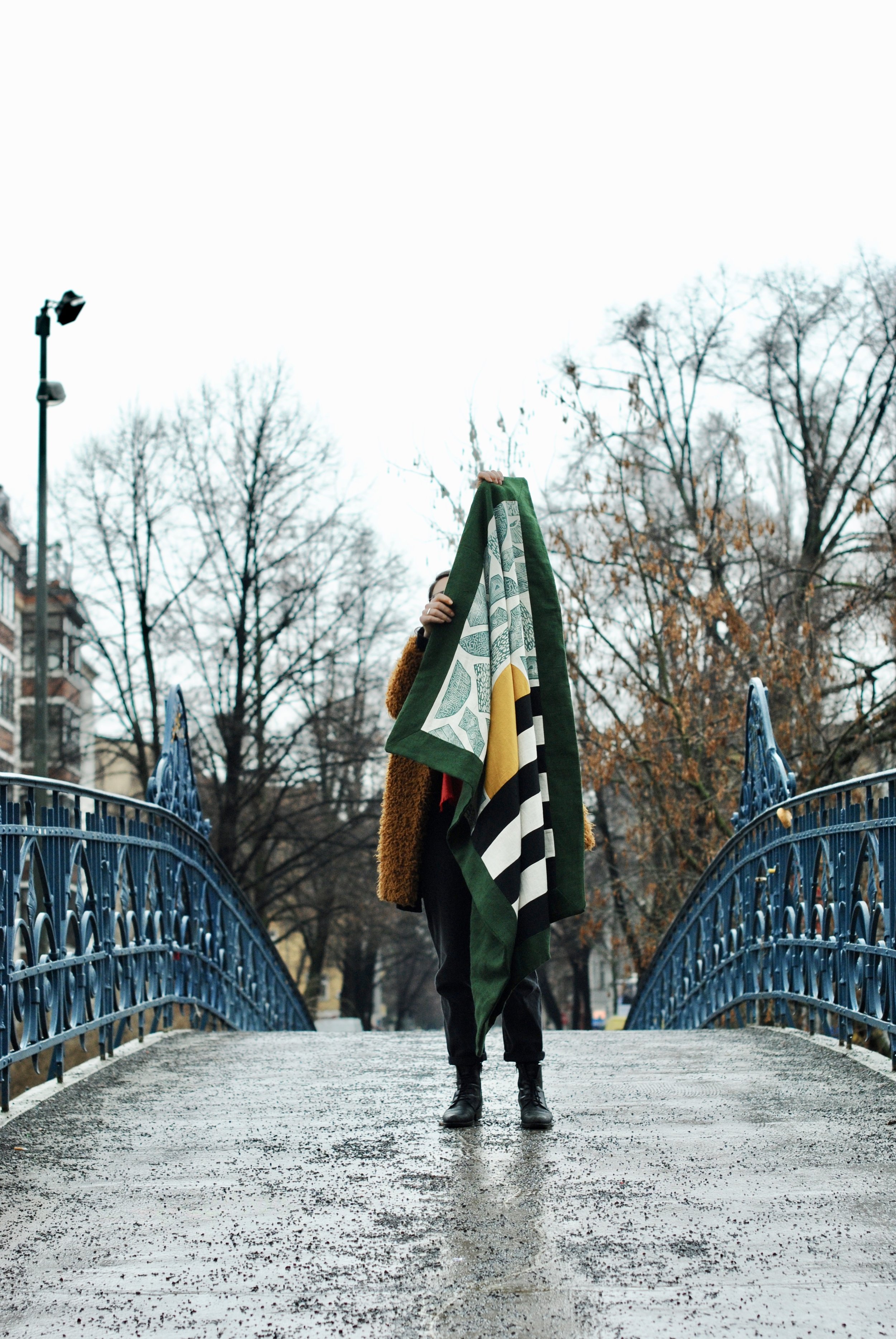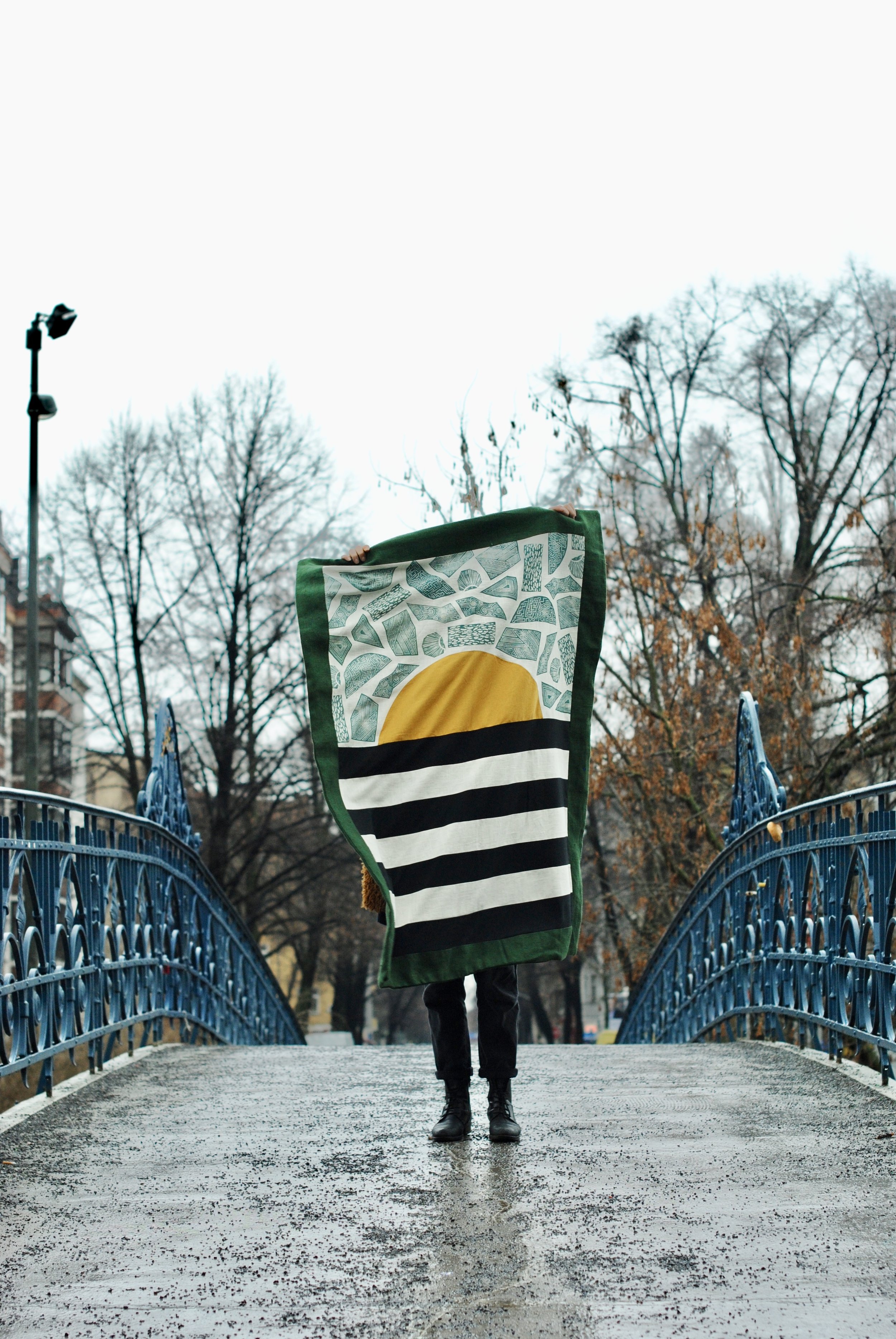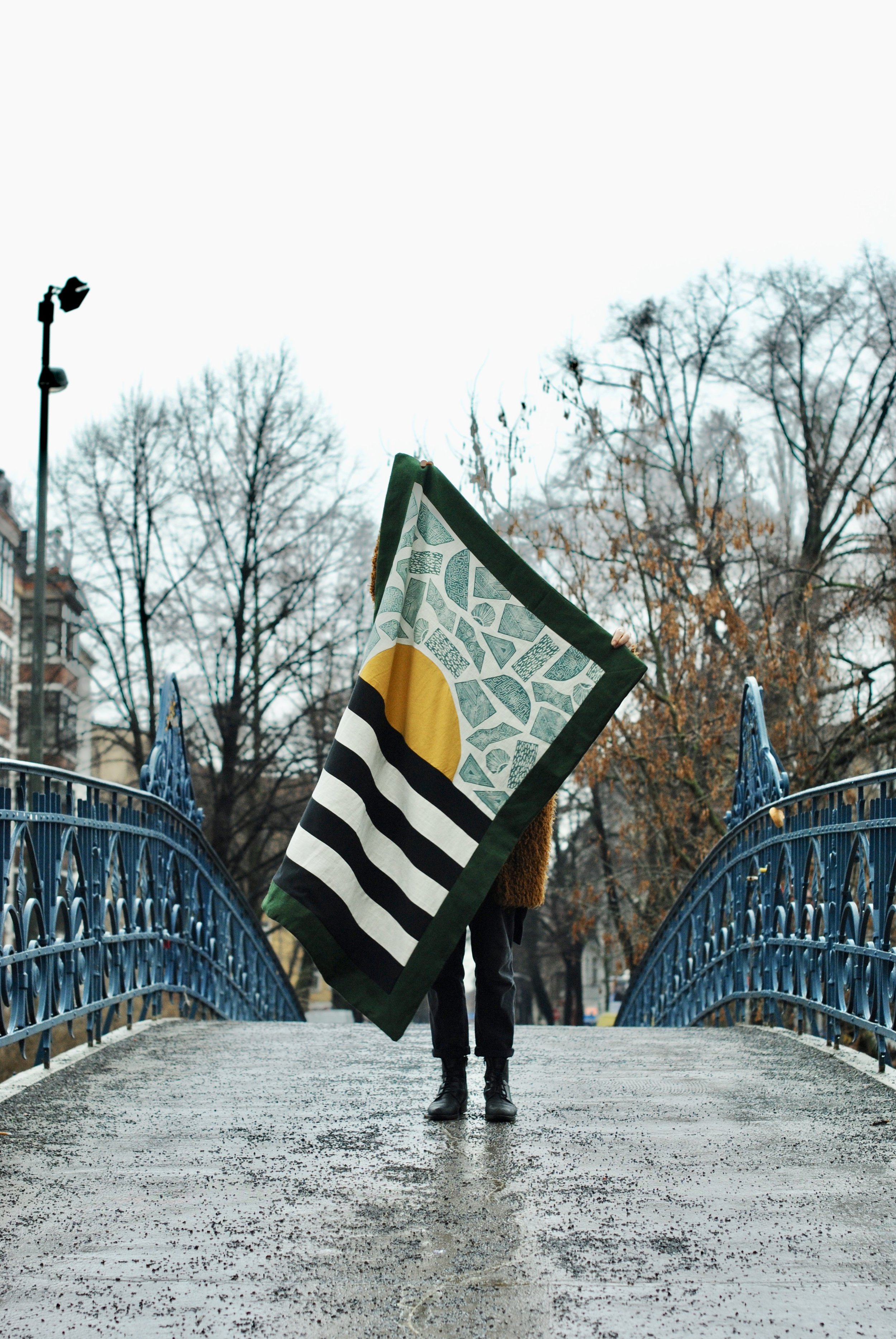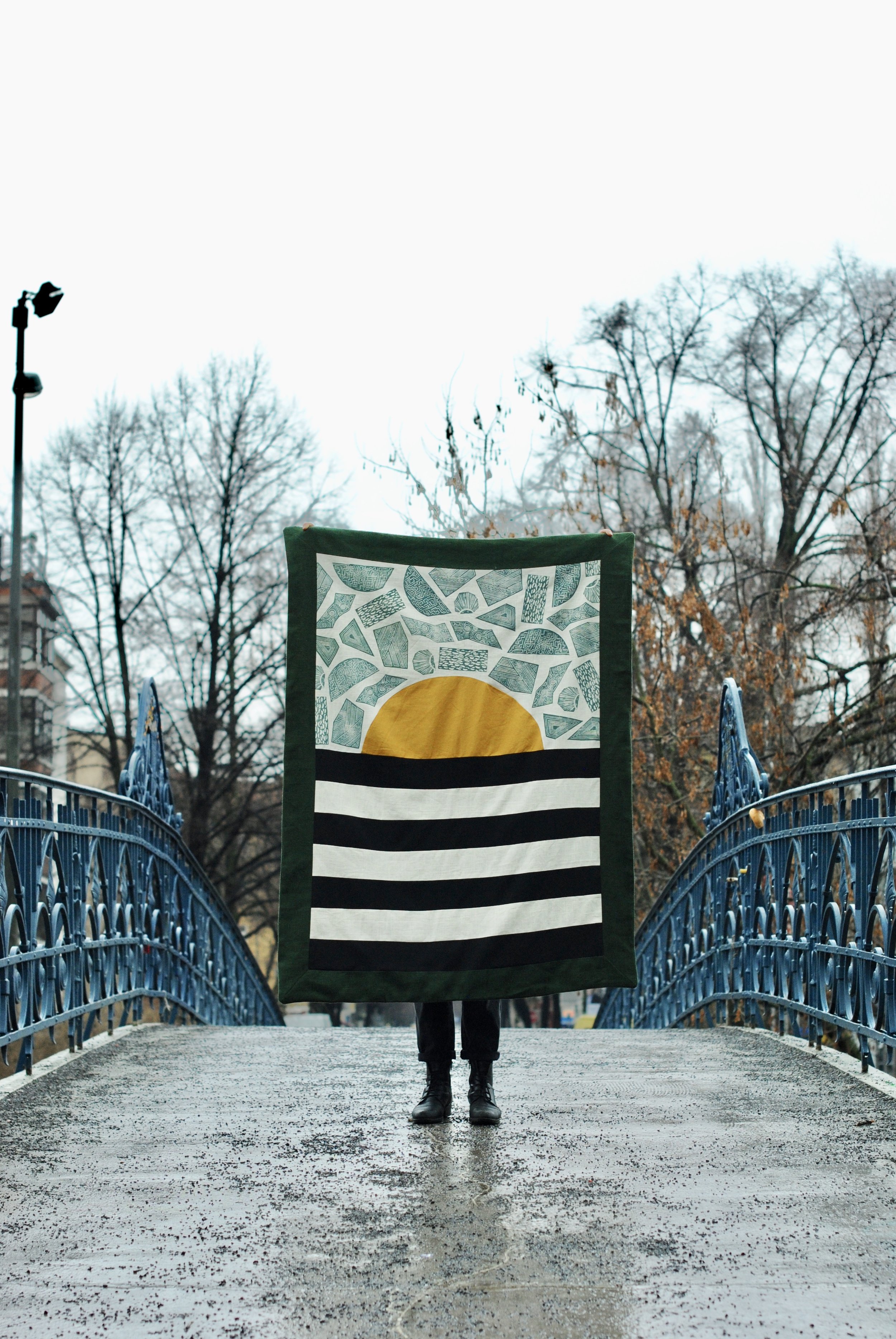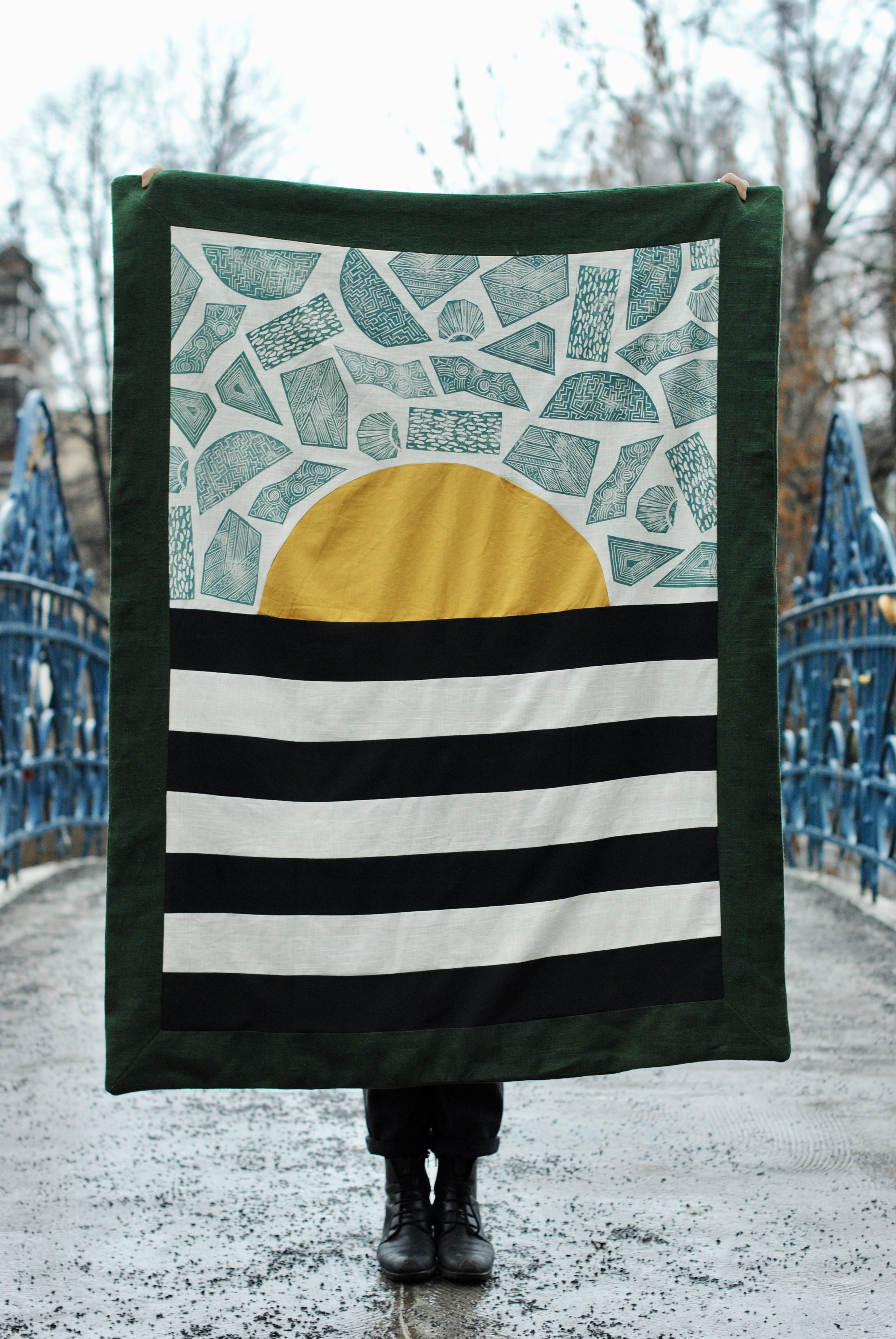 Careful stitches. Transferring of inks. We swipe though our hand-held screens observing processes of artists in foreign corners of the globe. The boundlessness of rich imagery of Instagram creatives could keep us entertained for hours. But wouldn't it be nice to create connections with these creatives we admire so?
Carra Sykes. This inspiring Texas-based image maker founded Of Our Youth. She builds banners and custom signs. When a friend came travelling through Berlin last summer, he felt our aesthetics could meld together nicely, so graciously put us in touch. We drooled over her impressive portfolio and were so excited to connect with her. We set up a video chat - basically like a blind date for artists to geek out on being creatives. We instantly connected - comparing fabric preferences, personal stories, and the design scenes in our respective cities. We chatted over what drives our work. The excitements and difficulties of being young freelance artists.
At the time Carra was getting ready for the excitement of Houston Pride celebrations. It was a pivotal time back in America - Trump was in the running for president. We discussed the necessities to hold strong to gender and sexual identities. And how Pride can be essential in providing safe spaces for those who fall out of the unrealistic cultural norms. We in turn, were watching this political disaster unfold from across the Atlantic. We were still within our first year in Berlin and settling into our lives in a new country. Carra had spent some time here a while back, so it was nice she could relate to where we were a world away.
Carra came up with the great idea to do a blind collaboration. Each of us would begin a piece and send it overseas for the other party to complete.
When discussing which style of Ravel piece Carra might be inspired to work with, we discussed the apron as a symbol of craft and strength. A piece which has been redefined since the 1950s stereotype of a housewife, who's only place was thought to be in the kitchen. How incredible that it can be a genderless piece representative of wide-ranging skill.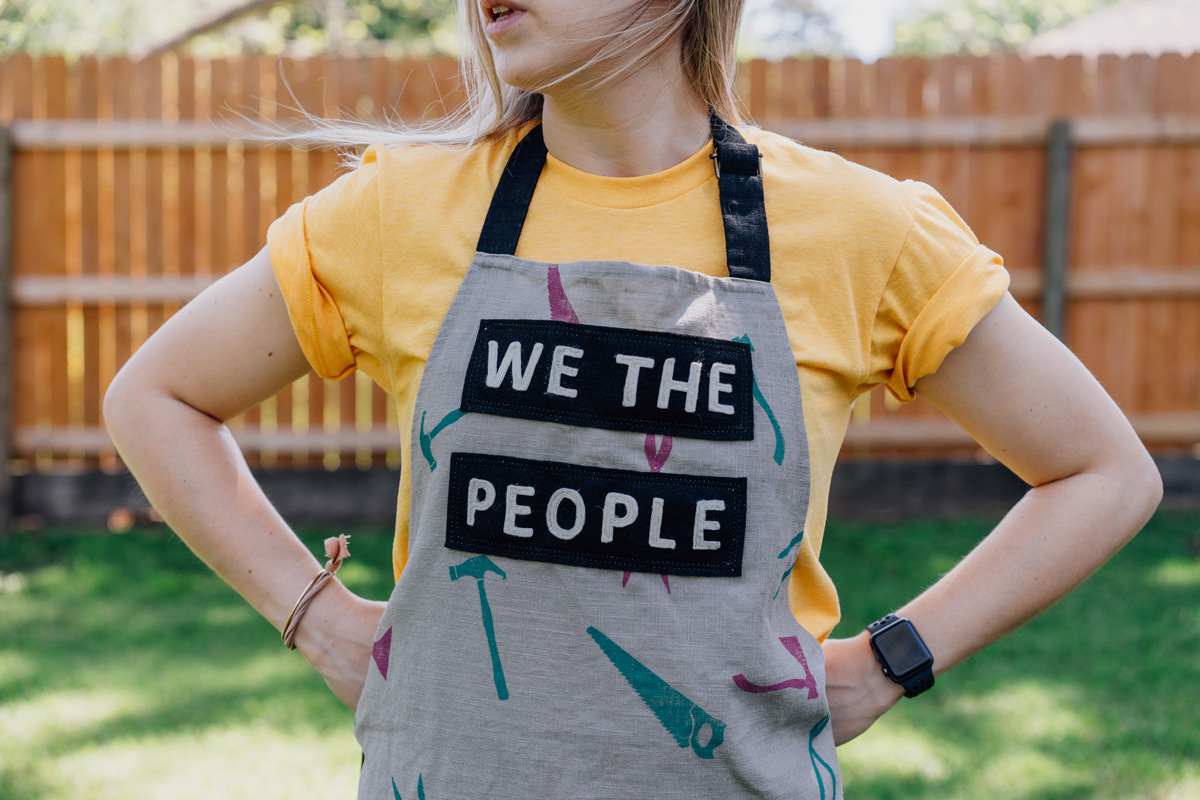 When we received the incredibly sewn banner Carra constructed, we were instantly excited and intimidated. It took much planning and sketching - plotting and conceptionalizing, which direction to take it.
We decided to carve a series of labyrinth-like blocks. Labyrinths - purposefully elaborate and confusing structures, seemed could be an appropriate symbol for this complicated political climate. Though when approached with mindfulness and reflection, can offer a powerful process of growth, turning an impossible challenge into one to learn from.
Once we finished our pieces we followed up with another video chat and revealed the completed pieces. It was such a sweet surprise to share our progress and discuss how we wanted to reveal them to our communities.
Carra incorporated her empowering signage with the text: "WE THE PEOPLE" - meant to be a reminder that you are not alone, we are in this together. We have to work towards equality, with whatever means and tools necessary.
In the end, we present to you this one-of-a kind apron - to dirty while working in the tool shed or barbecue on a summer afternoon - or to hang on a wall as a piece of art. And a quilt that can add vibrance to the walls of your living space or that you can cozy up with on your couch.
With each piece carefully ironed and packaged with care, they are ready to be sent off to their final postal codes. We look forward to seeing how you integrate them into your surroundings wherever you may dwell!
Quilt can be purchased HERE and apron HERE.
And please view the Of Our Youth post about this special collaboration HERE!